Biogeochemical Cycles: the Past, Present and Future Habitability of the Earth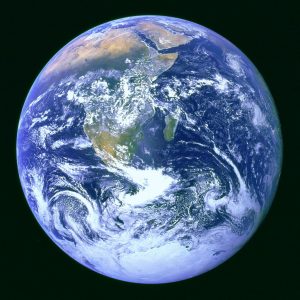 The biogeochemistry of Earth's ocean and atmosphere makes it habitable to life, a characteristic likely unique in our solar system. Green house gases in the atmosphere (mainly, CO2) sustain temperatures that allow liquid water to be present at the surface. Additionally, Earth has supported an oxygen-rich atmosphere over the past couple billion years. Together, these characteristics have allowed the development of complex life forms and have essentially made the planet habitable. Many intertwined processes control the chemistry of the atmosphere over different timescales. Over geologic timescales, the natural degassing of the Earth interior (volcanism, metamorphism) and responding surface processes are the main controls on Earth's atmosphere C and O content. These long-term processes set the stage for shorter-term variations in other biogeochemical cycles driving greenhouse-icehouse variations, Cenozoic cooling, hyperthermals, glacial-interglacial, or anthropogenic changes. Thus, understanding the collective influence of the processes affecting the biogeochemical variations of Earth over various timescale is necessary to understand its past history as well as how it will evolve into the future.
We propose a geodynamics seminar theme focusing on biogeochemical cycles, with an emphasis on the controls of atmospheric C and O content and consequences for the development and sustainability of life on Earth. We envision a holistic series spanning a wide range of timescales (e.g. Archean, Paleocene-Eocene Thermal Maximum, Cenozoic, Anthropocene, next centuries) and processes/approaches (volcanism, crustal recycling, biogeochemistry, C cycle models …) all geared towards two main goals: 1) understanding how the earth surface became habitable with complex life forms and 2) placing the anthropogenic disturbance of the C/climate system into a bigger picture context.
This Year's Organizers
Ann Dunlea
Valier Galy
Tristan Horner
Bernhard Peucker-Ehrenbrink
Andrew Daly